So when 4 fab Scottish pet photographers (Ewan of Mutley's Snaps, Craig of Craig Cantwell Pet Photography, Lynn of The Strathearn Snapper and Nicola of Nicola Ptak Photography) put the call out for a Not A Retreat gather of pet photographers in Scotland, you gotta say yes.
The trip happened in early May 2023 and I gotta say I'm still buzzing with inspiration. Being able to hang out with 17 other pet photographers (and some tag along new-friends too!) who are willing to risk dropping dead from exhaustion and talking shop all day and into the wee hours of the night, really does something to a gal.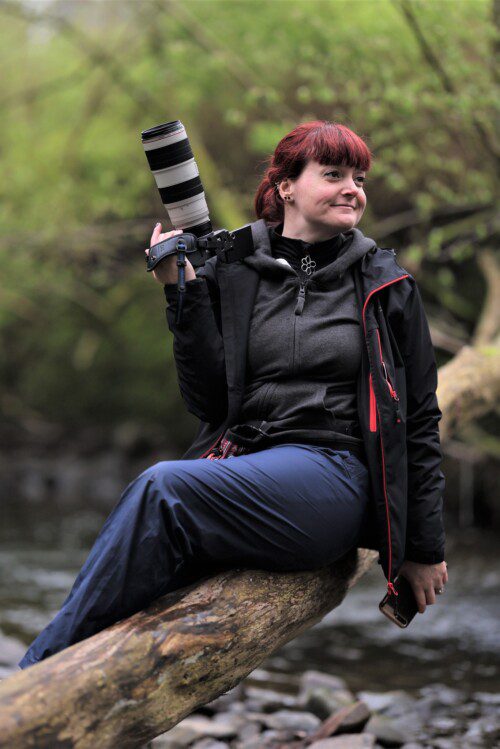 After having such a blast at Barklander last year I just knew I had to go back. Something about the shit weather all the time and lushly green hills everywhere has really made me fall in love with the place.
It's was another great opportunity to practice my on-location photography in the epic highlands once again. And maybe see a hairy coo or two in the meantime.
As I'm sloooowly making my way through editing all of these epic dog landscape photographs, I figured I'd share a sneak peak of all the moody goodness this country has to offer.
Without further ado:
There were dogs!
There were mountains!
There were sheep and lambs and sheep and a baby lamb who goes on walks with his dog pack!
There was even a cat!
What's not to love.
The Birks of Aberfeldy
The Birks are like your gateway into a waterfall-y woodland wonderland. I honestly don't think many of us even made it up the path very far because every 2 steps was another epic vantage point, or beautifully mossy fallen tree, or majestic stump, just begging to have a dog photographed on it.
Glencoe Valley
We started off with a fab group of pet models and pet parents alike, at The Three Sisters.
The Wee White Cottage (aka the Lagangarbh Hut)
It's like a rite of passage for any photographer visiting Scotland to hit Glencoe Valley and get some shots of the lone, wee white cottage. This is best done, however, with a cute dog in front of it. Obviously.
And that's only day 2 and I have a world of other edits to do from the following 4 days!!
Stay tuned for:
Castles
Lack of Castles
The Bluebells
A Lack of Bluebells
Quaint Villages
A Pub Piano Shoot
And a lot more epic-ness that couldn't be contained in just one blog post!!
But before I go, one last shot of a fluffy Malamute aptly named Wolfie:
Quick shoutout to Denise of Moo Photographic for the pic of me on a rock in the feature photo for this post!! Always catching me at my best that one…..(don't ask about the soil chute pics…)
Got an idea for an
epic Portrait session?