Thank You!!
5 Spa Day Tips
Download your copy to enjoy now!
What Now?
Scroll to learn how more about this rad Art I will create for you!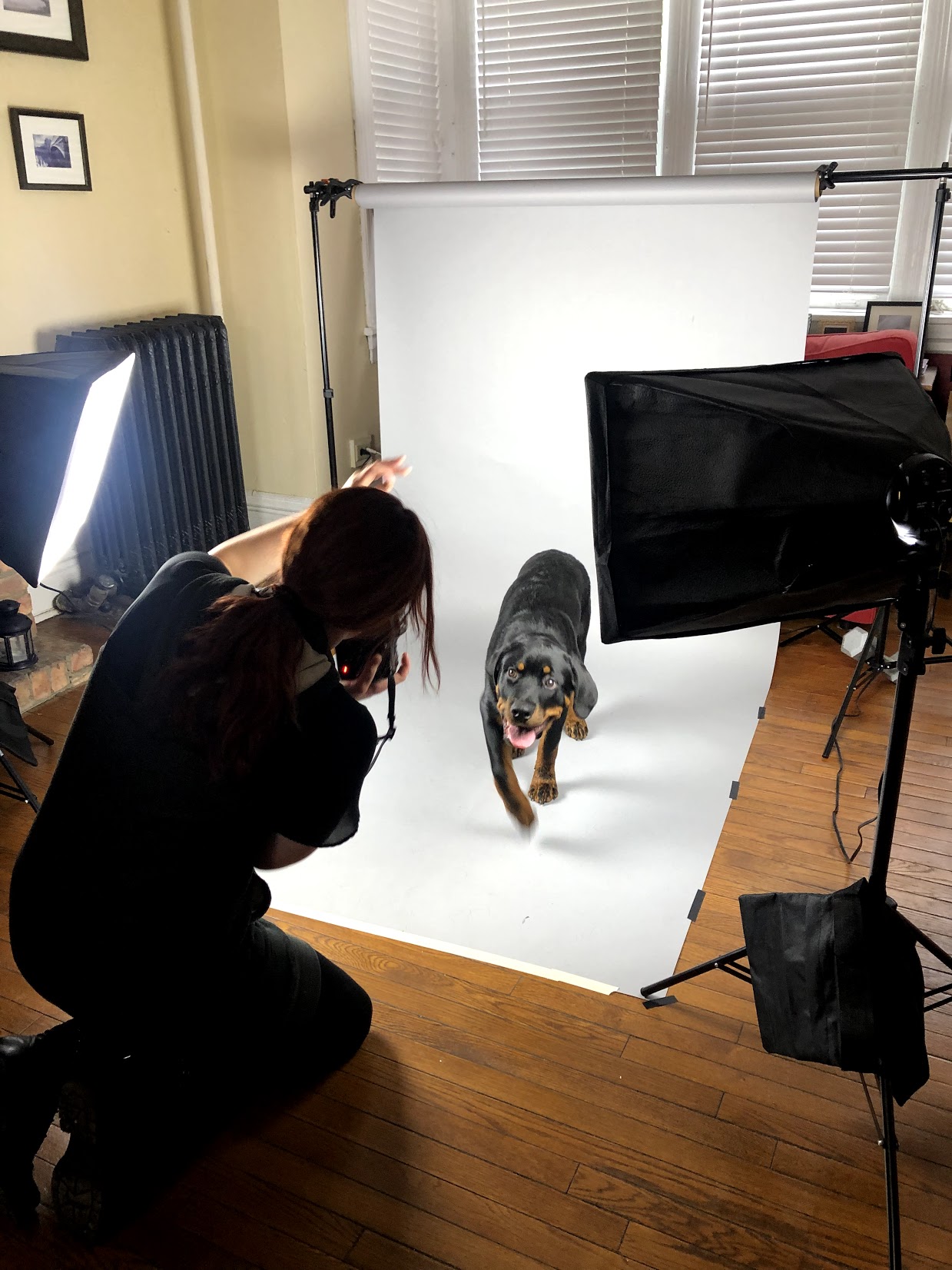 1. Style Planning Call
Have you thrown away your alarm clock in lieu of a wet nose looking for breakfast? Do they curl up around your feet and keep you warm at night? Or maybe it's the rapid fire tippy-taps greeting you when you come home from work! Whatever gives you that oxytocin hit, I want you to tell me all about it! During our planning call, I'll pick your brain as to your favorite syles and asthetics and I'll design a cutom session just for you and your Bestie! 
2. The Photoshoot!
I hope you like magic, because this is where it happens. You get to play Top Dog (or cat, or hamster, or parrot, etc!) Model and try on all the outfits I've hand selected for your pet. Then all you have to do is sit back and have some fun, creating some fun memories with your Bestie in the process. Your pet can do their thing, and I'll jump in and capture them at their best! That's it!
3. Gallery Reveal and Ordering Call
Make sure you have the tissues on hand because what you're about to see might make you laugh until you cry! Together we'll go through all of the photos. They will have a hint of editing at this stage so you'll have a good idea of the final product. From here, I will help you curate your home gallery, depending on where you'd like to hang it or where you don't mind cleaning up all the envy that will spill from your friends! 
4. Art work Enjoyment!!
This is it folks! The moment we've all been waiting for! (No, no. Ryan and Blake are still happily married. Calm down everyone, there are other fish in the sea!) Your artwork is ready! This really is the best part. You are now the owner of a moment in time that will make you smile and your hypothalamus blast you with some of that sweet, sweet oxytocin. That way, you can keep their sweet, sweet faces with you, forever. 
Nice to meet you! I'm the owner, stylist, photographer and professional treat thrower behind Apawture Studios. Are you ready for me to create a custom experience that's all about your bond with your BESTIE!? I'll design a style (outfits and overall vibe) that's "Totally Fido!" to giving you fine-ass artwork that will mark your walls just like they marked the territory of your heart. Leaving you with memories of them that last forever…and a day! 
Lights/
Camera// Outfits Included
Pants Optional.
Be a VIPP (very important Pet person!)
Subscribe For Pet Fashion Trends, tips, tricks and Treats!